Normit food, S.R.O.,

SK
Bhisho, ZA
MayonnaisePro Line Normit Mayonnaise line is intended for effective processing of classic mayonnaise or processing and filling similar products. Mixing is a key stage in mayonnaise production. The
Normit food, S.R.O.,

SK
Bhisho, ZA
This universal homogenization device with a pasteurizer is designed for a wide range of food products, from liquid to highly viscous, with homogeneous structure or solid particles of up to 15 mm (or
Запад-Восток, LLC,

RU
Bhisho, ZA
Тестораскаточные машины YP-350 применяются для раскатки крутого теста, и находят широкое применение в столовых, ресторанах, в пельменном производстве. Технические характеристики модели YP-350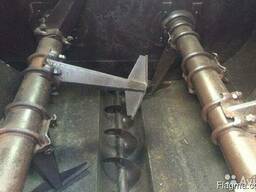 Борисенок А., SP,

BY
Pretoria, ZA
Mixers of mixes, soil, peat, fertilizers, manure, manure, meta, building mixes, bitumen, mastic and other loose mixes mixers. Volume from 3 to 12 m3. Single and double shaft
Gelen Makina, AS,

TR
Cape Town, ZA
GELEN was established in 1981 with the intention of manufacturing mining, road and construction machineries and plants. With more than 30 years of experience now, GELEN has realized a great number of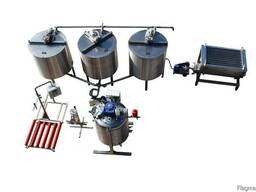 Normit food, S.R.O.,

SK
Durban, ZA
Thistechnologicallinehasauniversal high-performing system and thanks to its modular design and wide range of options, can be used for producing cream honey, both in large and small quantities,
Normit food, S.R.O.,

SK
Cape Town, ZA
SnakPro Line is intended for producing chips or french fries and involves such processes as preliminary washing, whole potato washing, cleaning, slicing, frying. At the end of the process, you get
Normit food, S.R.O.,

SK
Johannesburg, ZA
The texturizer is equipped with a special heating grid located at the top part of the device in which heated water circulates. The honey that reaches the grid is heated and changes its viscosity to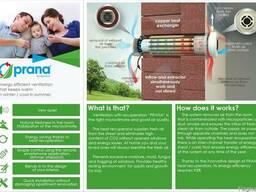 Прана Платинум, LLC,

UA
Johannesburg, ZA
The Prana recuperator is an energy-saving ventilation system, ensures a constant supply of fresh air and normalizes the humidity level in the room, helps to get rid of mold and fungus on the walls,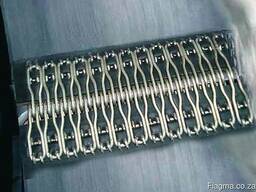 Конвейер Сервис, LLC,

UA
Cape Town, ZA
For use in surface and underground mining, staples penetrate the fabric inlays in the conveyor belt without damaging the fibres. They ensure high tensile strength and distribute load uniformly across
New ads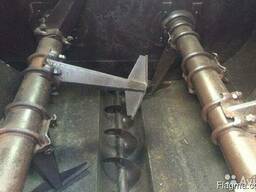 Mixers of mixes, soil, peat, fertilizers, manure, manure, Pretoria.
Crushing and Screening Plant GELEN, Cape Town.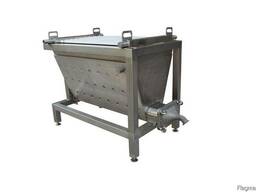 Melting system, Johannesburg.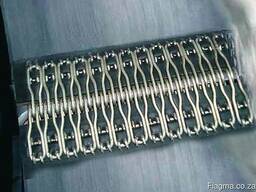 Conveyor Belt Fasteners K27, K28, Cape Town.
×
×
×