Food Equipment in Bhisho
3
Normit food, S.R.O.,

SK
Bhisho, ZA
MayonnaisePro Line Normit Mayonnaise line is intended for effective processing of classic mayonnaise or processing and filling similar products. Mixing is a key stage in mayonnaise production. The
Normit food, S.R.O.,

SK
Bhisho, ZA
This universal homogenization device with a pasteurizer is designed for a wide range of food products, from liquid to highly viscous, with homogeneous structure or solid particles of up to 15 mm (or
Запад-Восток, LLC,

RU
Bhisho, ZA
Тестораскаточные машины YP-350 применяются для раскатки крутого теста, и находят широкое применение в столовых, ресторанах, в пельменном производстве. Технические характеристики модели YP-350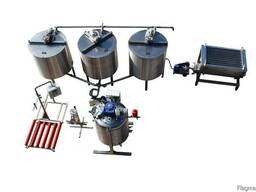 Normit food, S.R.O.,

SK
Durban, ZA
Thistechnologicallinehasauniversal high-performing system and thanks to its modular design and wide range of options, can be used for producing cream honey, both in large and small quantities,
Normit food, S.R.O.,

SK
Cape Town, ZA
SnakPro Line is intended for producing chips or french fries and involves such processes as preliminary washing, whole potato washing, cleaning, slicing, frying. At the end of the process, you get
Normit food, S.R.O.,

SK
Johannesburg, ZA
The texturizer is equipped with a special heating grid located at the top part of the device in which heated water circulates. The honey that reaches the grid is heated and changes its viscosity to
Запад-Восток, LLC,

RU
Johannesburg, ZA
Пельменный аппарат JZ-100 новый, состояние рабочее, без эксплуатации на производстве. Производительность - 6000 шт/час Вес пельменя - 14~18 гр. Аппарат позволяет изготавливать пельмени круглой
Запад-Восток, LLC,

RU
Cape Town, ZA
Компактный пельменный аппарат JGT-60. Пельменный аппарат JGT-60 является электро-механическим устройством работающим от сети переменного тока напряжением 220В, в следствии чего возможна его установка
Запад-Восток, LLC,

RU
Durban, ZA
Пельменные аппараты JGL-135 предназначены для приготовления пельменей с мясной начинкой, со смешанной начинкой из мяса и овощей, с овощной и другими начинками. При работе тесто загружается в бункер и
Запад-Восток, LLC,

RU
Pretoria, ZA
Запасные части, комплектующие и расходные материалы к пельменным аппаратам JGT-60: Втулка пластиковая во внутреннюю форсунку шт. Тестофутляр шт. Тестошнек (тефлон) шт. Формующий блок в
New ads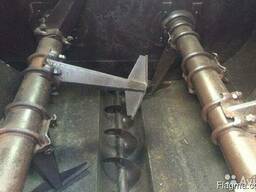 Mixers of mixes, soil, peat, fertilizers, manure, manure, Pretoria.
Crushing and Screening Plant GELEN, Cape Town.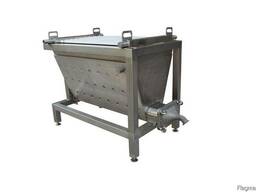 Melting system, Johannesburg.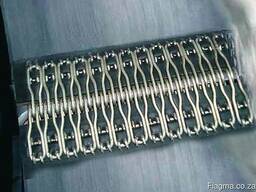 Conveyor Belt Fasteners K27, K28, Cape Town.
×
×
"Food Equipment" in regions
×
×